Security Policy
Here you can find security measures and principles that drive us
forward to make you feel in safe hands during the backup.
Overview of Titan Backup Security Suite
One of the key aspects of our system is its robust security module. The security of your data is our number one priority, which is why we developed several procedures and mechanisms to protect it at all times. We don't just oblige to legal requirements such as the GDPR but feel that it is our duty to protect your data privacy.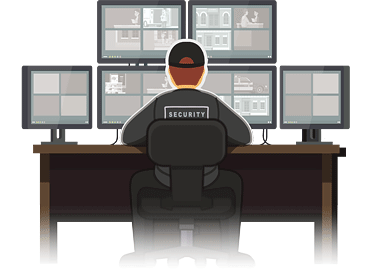 Physical Security
All of our data centers are provided by Hetzner Online and are located in Germany.
The data center provider employs a vast amount of measures that provide physical safety of hardware on many levels.
Whether it is a fire or a natural disaster, only authorized personnel are allowed to access the system.
The access process is also guarded by an electronic access control terminal which has its own transponder key to ensure even higher security.
Finally, all data parks are being monitored round the clock and are backed by diesel power generators in case there is an electricity outage.
Network Security
We understand that attacks can come from just about everywhere, not just physical breaches.
This is why we developed a set of custom rules and regulations that we use to make sure to network attacks are possible.
All of these rules are based on popular and proven data security practices. By using our services, you can rest assured knowing that we do the following:
Titan Backup preventative measures:
Internal and external network firewalls;
DDoS prevention mechanisms;
Network posture assessment;
Network surveillance;
Application Security Layer
At every stage, there is a firewall in place that only exposes the necessary ports, namely those that are used to communicate with the Internet and different servers.

We ensure application-level security by looking at all incoming and outcoming requests whether they are validated.

All data transmits between Titan Backup and the users are done through HTTPS.

Your data, when transferred between our servers and your browser, is encrypted by multiple ciphers and SSL protocols.
Data location
Every bit of your information that you entrusted us with is stored in our data centers in Germany. No one except for a few Titan Backup employees has access to the database (note, your data remains encrypted and we cannot read it).
Security Audits
One of the most important processes of any security policy is regularly scheduled audits. Our experts scan the entire ecosystem and try to identify vulnerabilities using the latest testing techniques. Furthermore, our software suite is updated as soon as a change is introduced. This means that connections and vulnerabilities found in the previous version are impossible to execute.
Another important aspect of your security system is that we guarantee that your information will be 100% secure during the upload, download, and storage processes. We make sure that your data is immune to unauthorized alteration, disclosure, or destruction. All of this is achieved thanks to regular internal reviews of data processing, network updates, and the physical well-being of our servers.
Data access and authentication
Only Titan Backup's authorized tech engineers will be able to access the backup and recovery process. If needed, they will assist you in finding the specific data and restoring it with the help of a granular recovery feature.
Different engineers have different access rights limited to their job requirements. You have nothing to worry about - your data is handled by the professionals, whose top priority is the safety of your records.
Why does Titan Backup need specific permissions to backup data?
To establish a connection between the backup tool and your platform, Titan Backup will ask you to provide the necessary credentials. This information is highly confidential and is needed only for us to access your data for backup and restoration. Without these permissions, the backup simply won't be possible.
Certification & Compliance

EU GDPR
Titan Backup fully complies with the GDPR requirements and adheres to all the practices introduced. You can learn more information by visiting this page.

ISO/IEC 27001:2013
Titan Backup employs data servers that comply with ISO/IEC 27001:2013. Additionally, you can head over to Hetzner Online (our data center provider) and read about their certificate.

PCI DSS
Titan Backup employs 2Checkout and PayPro as its payment processor. Each provider is properly certified with the PCI Level 1 Service Providers system, the most stringent certificate the payment industry has to offer. You can learn more about each provider's fraud protection systems by following 2Checkout and PayPro payment links. Lastly, Titan Backup does not log or store your payment data.
How to report a security vulnerability?
In case you've found a security vulnerability in our system or think there is an area that can be breached, you can submit a report or contact us at [email protected]. Also, make sure that you include the following in your message:
A brief description of the affected area and the potential impact of the vulnerability;
A detailed step-by-step guide as to how you managed to trigger the issue/vulnerability (POC scripts, screenshots, and screen captures are all helpful to us).
Need more details or have any questions?
If you have questions and/or recommendations, make sure that you let us know over at
[email protected]
.